We are a husband and wife team that have been working together for more years than we care to mention. Chesterfield Photographer,Ron Ferland is the photographer and his wife, Maryann Ferland, is the girl Friday; creative spirit, studio manager and  consultant.
Our combined talents help us to create a fun experience for you in creating  one-of-a-kind portraits that we GUARANTEE  you will LOVE.
Why the name Created Portraits?
Because it defines what we do.
A portrait is so much more than pointing a camera at someone and clicking a button. We believe in bringing out the best in everyone we photograph. That can be through the creative use of lighting, posing (directing someone into a position that flatters), props, and just plain evoking an emotion that 'shows' the subject's personality. 
Creating stunning and compelling images for our clients is our primary goal.
We love creating portraits  that we think of as your own personal art and are also memories to be cherished. We're not talking about snapshots that anyone can take and then they get filed away somewhere never to be seen again. We are talking about conversation pieces and personal art. Something that is meaningful to you and you are proud to display.                        
Our Location
We are located in Chester Virginia and serve Richmond, Chesterfield and surrounding counties and cities.
We are a mobile studio and will come to you or any select location of our choosing or yours. If you have a particular location in mind, ask us about it. Chances are that is one of our chosen spots and if not, it may become one!
Oh no you didn't take my Bingo card!
What people are saying ...
Nikki K.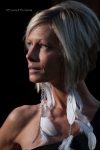 Hey Ron!!
Omgee! I absolutely love every.single.one of those pictures! Words can not express...
____________________________________________________
Catherine C.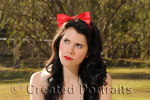 Great Sax
Very professional and just overall sweet people!! Great photoshoot, thank you so much!
We had such a great photo shoot!  It was very professional and they were so patient with us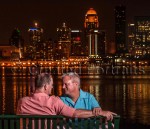 non models at several locations around town!  The final product options were awesome and we are so happy with our choices; we will treasure them for a lifetime.  We highly recommend Created Portraits for your personal photography needs.
Bob F. & Mike C.
Pauline M. says "I love "The Cube" ...It's retro vibe & accessories were spot on for Mom!"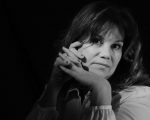 Contacting Us
Call the studio at 804-454-2452 for a free no obligation consultation. If we're out, just leave us a message and we'll get back to you as soon as we can. 
Or send us a message.